We specialize in producing site-specific performances and educational programs by tapping into our dynamic and dedicated network of professional actors, directors, playwrights, venues, and patrons.
Site-Specific Performances
San Diego is our home. We leverage our region's unique venue inventory to provide theatre experiences that are creative and innovative.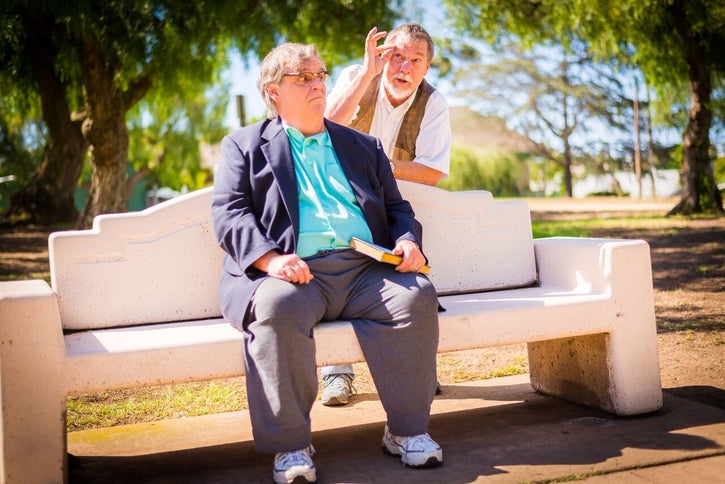 A park bench at the charming Pioneer Park in Mission Hills for our site-specific production of The Zoo Story by three time Pulitzer Prize-Winning Playwright, Edward Albee.
The San Diego Actors Theatre introduces children and adults to the magic and wonder of live theatre through inspiring and educational programming.
We have offered acting workshops featuring Special Guest Artists and icons of American theatre and film including Tony award-winning director, Des McAnuff, Academy Award-winning actor, Cliff Robertson, and improvisational theatre guru to Second City and Saturday Night Live, Del Close.
With over three decades of experience producing theatre in San Diego, we have developed a network of professionals and organizations that includes award-winning actors, directors, playwrights, and theatre venues.