We are San Diego's finest non-profit theatre organization with a long-standing commitment to presenting high-quality, original theatre experiences.
Our mission is to enhance San Diego's spirited theatre community through our expertise in site-specific performances, full-length productions, educational programs, and our professional network.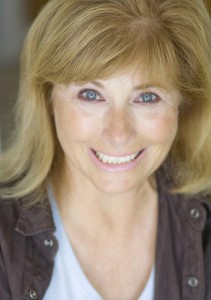 Patricia Elmore Costa
Founder and Artistic Director
Patricia began her career in Chicago, where she performed with Second City, Old Town Theatre, and Travel Light Theatre.
She then set her roots in San Diego and became co-director and an original cast member of San Diego's first improvisational comedy troupe, Spontaneous Combustion, alongside Whoopi Goldberg.
"Patricia is a visible asset to the theater community in San Diego. She is a wonderful role model as a professional actor, director, and producer for future actors and public speakers. She will always go the extra mile to get the job done."
"Not one day went by when I was not keenly aware that I was lucky to be working with Patricia Elmore Costa and I can't wait to do it again."
"Patricia Elmore Costa made Patricia Hamilton [in The Last Yankee by Arthur Miller] an insightful study of someone in emotional terrain few cartographers have mapped."
"My experience working with Patricia Elmore Costa was one of the most rewarding of my career as an actor."
Since the San Diego Actors Theatre's inaugural and critically acclaimed productions of Eleemosynary and The Lady and the Clarinet in 1985, Patricia has been the organization's driving force. As the SDAT's Artistic Director, she approaches each project with experience as a professional actor, director, writer, producer, and educator.
Patricia has written, directed, and performed in several performance projects in collaboration with the San Diego Museum of Art for their Matisse, Mucha, Monet, Pacific Arcadia, and Eastman Kodak exhibitions. These performances were held inside the museum and also at the adjacent Copley Auditorium.
Patricia is also a professor of theatre and communication arts for the San Diego Community College District. She serves on the board of the San Diego Shakespeare Society and previously served as President of the Screen Actors Guild San Diego, as well as Vice-President of the American Federation of Television and Radio Artists San Diego.
The San Diego Actors Theatre partners with a community of dedicated actors, directors, playwrights, venues, and patrons.
Our dynamic and diverse community enables us to produce innovative and provocative projects.